Coca-Cola Earnings Preview: EPS and Revenue Growth Expected
Coca-Cola Earnings Preview: EPS and Revenue Growth Expected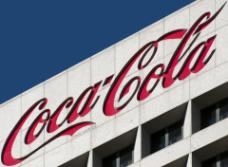 Coca-Cola (NYSE: KO), shares of which rose this past week following the Super Bowl and a dividend hike from bottler Coca-Cola Enterprises (NYSE: CCE), is scheduled to report its fourth-quarter and full-year 2012 results Tuesday, February 12, before the markets open.
Rising sales in emerging markets drove top line growth in the first three quarters of 2012 and commodity prices eased in the second half of the year. Investors expect stability in earnings from the beverage giant, and they will be looking for improvement in the margins for the final quarter of the year.
Expectations
Analysts on average predict that Coca-Cola will report that revenue for the quarter rose more than four percent year-over-year to $ 11.54 billion. Earnings of $ 0.44 per share are also in the consensus forecast. That would be up from a reported profit of $ 0.39 per share in the comparable period of last year.
Analysts seen confident, as the consensus earnings per share (EPS) estimate has remained unchanged in the past 60 days, and the individual estimates only range from $ 0.42 to $ 0.45 per share. Coca-Cola has not fallen short of consensus EPS estimates in the past 10 quarters, and those estimates are generally within a penny or two of the posted EPS results.
In the third quarter, EPS matched consensus estimates. Despite revenue growth, sales fell a bit short of expectations, due in part to the struggling economy in Europe and to currency fluctuations. Sales of non-carbonated beverages grew at a faster pace than the company's carbonated beverages. The share price pulled back about two percent in the week following the third-quarter report.
The consensus forecast for the full year calls for EPS up about four percent year-over-year to $ 2.00, as well as revenue that is more than three percent higher to $ 48.14 billion. That EPS estimate is also unchanged from 60 days ago.
The Company
The Coca-Cola Company is a global manufacturer, retailer and marketer of nonalcoholic beverages. Besides its flagship product, other brands include Fanta, Sprite, vitaminwater, Powerade and Minute Maid. It offers more than 500 brands in all.
The company was founded in 1886, and its headquarters are in Atlanta. It is a component of both the Dow Jones Industrial Average and the S&P 500, and the company now has a market capitalization of about $ 174 billion. Muhtar Kent has been chief executive officer since July 2008 and chairman since April 2009.
Competitors include Dr Pepper Snapple (NYSE: DPS), which is expected to report year-over-year sales and EPS growth of less than four percent in its fourth quarter, and PepsiCo (NYSE: PEP), from which analysts expect an earnings decline and essentially flat revenues, relative to a year ago. Both Dr Pepper and PepsiCo are scheduled to share their results this week too.
During the three months that ended in December, Coca-Cola announced the acquisition of an equity stake in Fair Oaks Farms Brands, announced it will invest $ 1.3 billion in Chile and $ 300 million in Vietnam by 2016, and authorized a new share repurchase program of 500 million additional shares of common stock.
Performance
Coca-Cola has a long-term EPS growth forecast of more than eight percent, and its price-to-earnings (P/E) ratio is less than the industry average. The operating margin is greater than the industry average, the return on equity is more than 26 percent and the return on investment is more than 15 percent.
The number of Coca-Cola shares sold short, as of mid-January, represents less than one percent of the float. That is about the same percentage as PepsiCo. Days to cover is less than two.
The consensus recommendation of the 18 analysts surveyed by Thomson/First Call who follow the stock is to buy shares. Five rate the stock at Strong Buy, and one rates it at Underperform. The analysts' mean price target, or where they expect the stock to go, is about eight percent higher than the current share price. That would be a new multiy-ear high — a level the share price has not seen since 1998.
The share price is about 14 percent higher than a year ago, despite trading mostly between $ 36 and $ 39 since August. Because of last week's pop, the share price is above the 50-day and 200-day moving averages. But over the past six months, the stock has underperformed the competitors mentioned above, as well as the broader markets.
Tags: Coca-cola, coca-cola enterprises, Dr Pepper Snapple, Fair Oaks Farms Brands, pepsico
Posted in: Earnings, Long Ideas, Short Ideas, Previews, Trading Ideas, Best of Benzinga

Benzinga – Stock Market Quotes, Business News, Financial News, Trading Ideas, and Stock Research by Professionals