Foreclosures: Determining if You Are Making a Smart Investment
Foreclosures: Determining if You Are Making a Smart Investment
The current real estate market is nearly perfect for real estate market investing. Although the market is starting to pick up and the number of foreclosures entering the market is declining, there are still some incredible deals on foreclosure and short sales throughout the United States.
Plus, home prices are rising and local real estate markets are making progress toward recovery. All of this information taken together brings to mind one word: Invest!
The Importance of Making a Wise Decision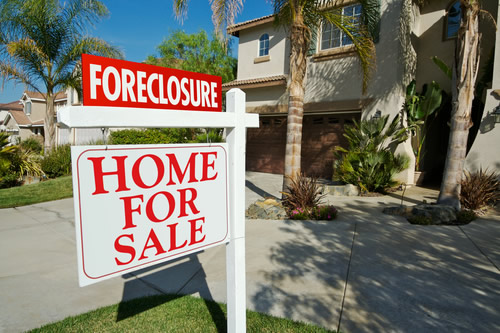 When purchasing foreclosures for investment purposes—for house flipping or rental properties—it is pertinent that you ensure that you are making a smart investment decision. Sometimes we can get caught up in foreclosure bidding wars in an effort to walk away the winner; however, you are only the winner if the investment decision you made will put money in your pocket when you sell the home or rent it out to tenants. Therefore, investing in foreclosure requires discipline and a thorough knowledge of how to increase your odds of making a good return on your investment.
By far the most important thing about foreclosure investing comes down to ensuring that you are getting a good deal on the property. What most investors forget to take into consideration—especially those new to real estate market investing—is that your total investment in the property is the cost of the home plus the cost of repairs.
The great thing about foreclosures and short sales is that you can often find these properties for well below market value. However, it is essential to remember that these properties are often sold "as-is," meaning that you get the property in its current state.
Where many investors go wrong is that they forget this simple fact and get wrapped up in how great the listing price is, but fail to take into consideration how much the repairs will cost before they can put the home back on the market for a profit.
Therefore, if you are interested in purchasing a foreclosure or short sale property then you must inspect the property (preferably with the assistance of an experienced home inspector) to uncover any potential issues with the property or needed repairs.
Determining the Cost of Repairs
After determining what will need to be repaired, it is then time to estimate the total cost of these repairs.
For example, let's assume that you found a foreclosure property of interest with a listing price of $ 140,000. According to your research, the home is worth approximately $ 160,000. When you go to inspect the property you may find that you only need to make minor repairs such as touching up the paint of the home. If you estimate that you will only spend $ 500 fixing up the property, then you are looking at potentially walking away with a profit of $ 19,500.
On the other hand, if you have to put a new roof on the home and remodel the kitchen, then you are quickly looking at losing money on the property as opposed to making money. This, in a nutshell, is why it is important to determine the estimated cost of repairs before you purchase distressed properties—including foreclosures and short sales.
How much does an average repair cost? According to HomeAdvisor.com, the average cost of various remodels and repairs by area (nationwide) are as follows:
Remodeling a kitchen: $ 21,256
Remodeling a bathroom: $ 9,730
Repairing a foundation: $ 4,337
Repairing a roof: $ 828
Painting the interior: $ 2,039
Painting the exterior: $ 2,894
Replace plumbing pipes: $ 2,114
Install flooring: $ 2,887
Replace electrical wiring/panels: $ 1,454
It is recommended that you are conservative with your estimates. In other words, estimate a bit more than you think it will cost, just in case of cost overruns or miscalculations. For example, if we go by the numbers above, and price a roof repair, flooring install, and interior paint job, that number comes out to $ 5,754.  Rounding up to $ 6,000 or even estimating $ 6,500 to $ 7,000 is generally a good idea.
Assuming $ 7,000 is your repair bill, that $ 160,000 house you bought for $ 140,000 would give you a profit (before other costs) of $ 13,000.
Inspect your future purchase as thoroughly as possible.  Build relationships with contractors and sub-contractors in your area.  Know how much, roughly, a repair costs.  That way, you can work the math as you decide to buy – and arrive at a much better decision.
Short URL: http://www.thenichereport.com/?p=13959