ForexLive US Wrap: Troika Draft Leaks; More Time and More Money For Greece
ForexLive US Wrap: Troika Draft Leaks; More Time and More Money For Greece
The following article is from one of our external contributors. It does not represent the opinion of Benzinga and has not been edited.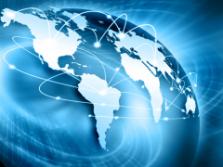 Greece may need another EUR 32.6 bln by 2016. Troika recommends two-year extension to reach fiscal targets, very large risks
Spanish FinMin calls fiscal plan cold and coherent; economy to contract 1.5% this year
Italian Dept head: Spain won't seek bailout until issue if ESM preferred creditor status clarified; Italy does not need a bailout
Austrian FinMin: Greek decision not likely today, No appetite from euro area countries to extend more money to Greece
Merkel: Germany not unscathed by euro area recession; Not bothered by Nazi slurs.
ECB to loosen collateral rules for Greek banks so Greek banks can buy government bills to keep government from defaulting on Friday's bond redemption: Die Welt
Monti: No need to urgently introduce eurobonds
Very quiet markets during the US Veterans Day holiday. Merkel's comments on Germany being hurt by a euro zone recession helped ease EUR/USD with already tight ranges. Also undermining the single currency that the ECB has rigged its collateral framework to allow Greek banks to keep funding Greece's short-term funding need via the bill market also weighed in the single currency.
Traders continue to expect tight ranges in the near-term with 1.2680/1.2750 expected to contain in the near-term.
We await the end of the Eurogroup meeting at any time. No Greek decision is expected amid talk that finance ministers may meet on Greece again later this week.
Posted in: News, Forex, Global, Markets
Advertisement

Benzinga – Stock Market Quotes, Business News, Financial News, Trading Ideas, and Stock Research by Professionals