Mexico's Energy Reform May Not Go Far Enough
Mexico's Energy Reform May Not Go Far Enough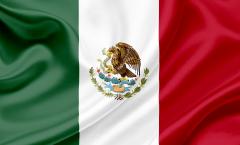 This is the second installment of this story. Read about the benefits here.
Monday, Mexico proposed a broad sweeping reform of its energy sector in a move to fight slowing oil output by luring foreign investment to the industry. If the bill does get enacted, it would make oil and gas available for co-investment, allowing Mexico to auction off the rights to swaths of the land to private companies who would share profits with the government.
Proposal
Mexico's government has proposed changes to key articles of the constitution that ban certain contracts and make oil, gas, petrochemicals and electricity the sole preserve of the state. If the bill does go through, it would be the largest energy reform since 1938 when the energy industry was nationalized under the state-controlled monopoly PEMEX.
However, the government's bill stops short of proposing concessions to drill certain Mexican oil or specific production-sharing that were viewed as the best-case scenarios by oil companies. The bill also avoids giving private ownership over Mexico's oil and gas assets to foreign companies but instead offers a share of profits, but in cash not in oil.
Companies tend to prefer oil profits, and not cash profits, in these sorts of deals because they prefer to have oil inventories and control exactly when oil is released to the market. The fact that profits would be in cash means that companies might be reluctant to work with the Mexican government in the structure that the bill provides for.
Other countries, including Norway and Brazil, successfully launched profit-sharing proposals with foreign oil majors by offering profits in oil, not in cash.
Finance Minister Luis Videgaray spoke to reporters and said the contracts would include "moderate" payments to the government in addition to income tax and rents, which are standard elsewhere in the world. However, partners would be able to keep profits in the form of cash. Permits could also be offered to refiners as well as companies who transport and store oil.
Shares React
Shares of large oil majors reacted to the news Tuesday. Exxon Mobil (NYSE: XOM) shares fell 0.34 percent while BP (NYSE: BP) gained 0.8 percent. Refiners Marathon Petroleum (NYSE: MPC) and Phillips 66 (NYSE: PSX) rallied on the news that refining contracts may become available. Overall, the Select Sector SPDR (NYSE: XLE) fell 0.32 percent.
Tags: brazil, Luis Videgaray, Mexico, Norway, Oil, Pemex
Posted in: News, Commodities, Legal, Events, Global, Econ #s, Markets, Best of Benzinga

Benzinga – Stock Market Quotes, Business News, Financial News, Trading Ideas, and Stock Research by Professionals