Pair Trading Proves Itself Once Again
Pair Trading Proves Itself Once Again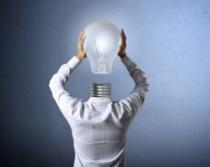 One popular angle to take on a trade is to watch for a company whose earnings rock the market, and then play its competitors — the so called "pair trade". While its not a ground breaking strategy, a trader can look back on trends in the past with relative ease and be reasonably confident in a tidy gain.
In this case Adobe (NASDAQ: ADBE) and Autodesk (NASDAQ: ADSK) provided a great example. Adobe reported better than expected earnings on Thursday, but posted some seriously downtrodden guidance, sending investors into a panic. Shares dropped following the close, but quickly rose in the pre-market on Friday.
A play in this case could be to buy the lows and play the recovery in Adobe the next day as traders calm down. However, when the chart correlation between Adobe and Autodesk leading into the earnings was this close, it looked like Autodesk would be a bit more interesting on Friday.
Following the opening of the pre-market on Friday, Adobe began to trade up as expected, sending shares up over 5 percent in the pre-market. This provided the signal for entry, and started the trade.
Fortunately, Autodesk behaved almost exactly as expected, after the market opened it sputtered a bit and then started to rise on the renewed trader optimism in Adobe.
While the charts tracked closely for the past three days, that does not mean they would necessarily follow each other after the weekend, so this position was designed as a single day trade, requiring an exit towards the end of the session. Once the time parameters and general thesis are set, the only remaining thing to do would be to play the technicals, and what a technical case Autodesk provided.
With the 200-, 50-, and 10-day moving averages all coming into play multiple times during the day, this trade turned out to be a joy for technical enthusiasts.
Traders quickly showed willingness to buy when the stock neared its 50-day moving average, with bounces coming four out of six times. Another technical level, where the 50-day and 10-day moving averages crossed also yielded a sharp boost.
Unfortunately, the moving averages didn't forecast the sharp decline around 2:30, but if the trade is played right, you should already be scaling out some profits at that point, making the hit to your Alpha sting a little bit less.
Over all, if played correctly, the trade would net around 1.8 percent in a day, and if played perfectly (which who in their right mind can expect) it would net just over two percent. Not bad!
Stock chart: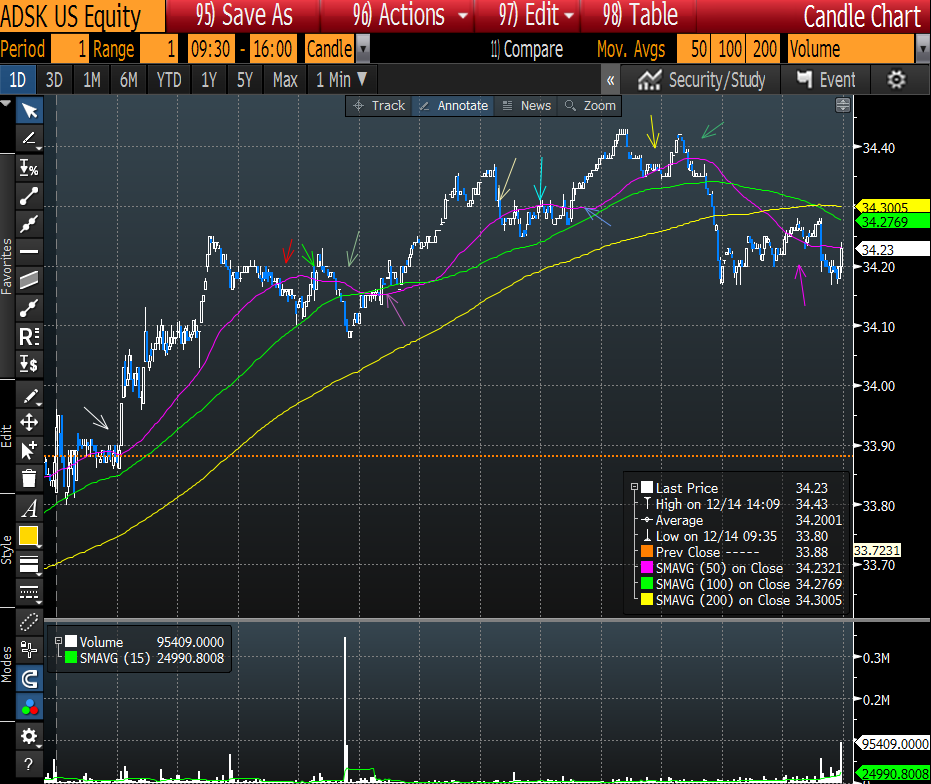 Posted in: Technicals, Markets, Movers, Tech, Trading Ideas
Advertisement

Benzinga – Stock Market Quotes, Business News, Financial News, Trading Ideas, and Stock Research by Professionals