Update: iShares Will Not Raise Fees on 40 ETFs
Update: iShares Will Not Raise Fees on 40 ETFs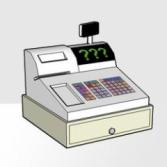 Contrary to press reports published over the past two days, BlackRock's (NYSE: BLK) iShares unit, the world's largest ETF sponsor, will not raise fees on 40 of its ETFs tracking global markets. Initial reports said iShares would raise feeson some of its most popular global ETFs, including the iShares MSCI Emerging Markets Index Fund (NYSE: EEM). EEM is the second-largest emerging markets ETF by assets.
In a New Year's Eve interview with Benzinga, a BlackRock spokeswoman explained that all mutual fund and ETF sponsors are required by the Securities and Exchange Commission to submit filings within 120 days after the end of their fiscal years. The fiscal year for the 40 iShares funds ended August 31.
Those filings outline the actual fees incurred as a percentage of net assets during the funds' fiscal year. These fees do not reflect what investors may have paid and current fees. Expense ratios could increase if certain assets under management thresholds are not met. In the case of iShares, the firm's board of directors previously instituted breakeven points on various ETFs that would trigger fee increases or reductions when certain AUM totals are reached. Importantly, iShares notes that those breakeven points are applied to a group of funds and it takes a group to reach certain AUM levels for new expenses to be triggered.
For example, and it should be emphasized that this is a theoretical example, if investors pulled massive sums of capital from ETFs such as the iShares MSCI France Index Fund (NYSE: EWQ), the iShares MSCI Italy Index Fund (NYSE: EWI), the iShares MSCI Spain Index Fund (NYSE: EWP) and several other iShares Europe-focused ETFs, fee increases could be triggered.
However, the SEC filings do not acknowledge asset growth or shrinkage in ETFs after August 31 until the filing for the next fiscal year is made.
One example of an iShares ETF that is not seeing its fees increase, but has been home to stellar asset growth that is not readily acknowledged in regulatory filings is the iShares MSCI Philippines Investable Market Index Fund (NYSE: EPHE). EPHE had $ 142.2 million in AUM in July only to see that number jump to $ 171.5 million in late November.
As of December 31, EPHE has $ 218. 4 million in AUM, according to iShares data. The ETF's fee's will remain 0.59 percent per year.
Another example is the iShares MSCI Turkey Investable Market Index Fund (NYSE: TUR). That ETF had $ 665 million in AUM as of early December, but finished the year with almost $ 768 million in assets. That surge in AUM would not be reflected in SEC filings, but TUR's fees will remain unchanged at 0.59 percent.
Bottom line: BlackRock has confirmed that it is not raising fees on any of its ETFs. The firm also confirmed it will not be lowering fees on the iShares MSCI Global Minimum Volatility Index Fund (NYSE: ACWV), the iShares MSCI Emerging Markets Consumer Discretionary Fund (NYSE: EMDI) or the iShares MSCI Emerging Markets Energy Capped Fund (NYSE: EMEY) as was previously reported.
For more on ETFs, click here.
Tags: ETF Fee War, ishares
Posted in: News, Sector ETFs, Specialty ETFs, New ETFs, Emerging Market ETFs, Events, Pre-Market Outlook, Intraday Update, After-Hours Center, Markets, ETFs, Best of Benzinga
Advertisement

Benzinga – Stock Market Quotes, Business News, Financial News, Trading Ideas, and Stock Research by Professionals